5 tags
5 tags
4 tags
4 tags
4 tags
3 tags
2 tags
3 tags
4 tags
3 tags
4 tags
3 tags
4 tags
4 tags
4 tags
4 tags
4 tags
4 tags
3 tags
3 tags
5 tags
2 tags
3 tags
3 tags
5 tags
2 tags
5 tags
4 tags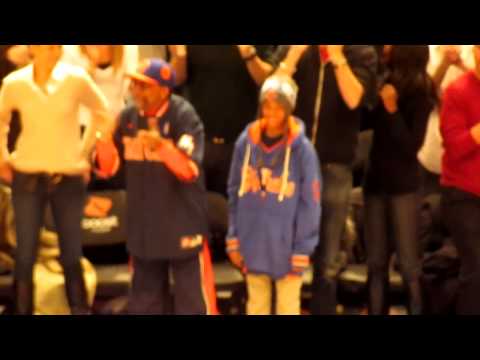 2 tags
4 tags
Dialogue from the Lost Basketball Scene in Annie...
Knicks ball - out of bounds - Jackson to Bradley - shot! No good! Rebound - Kierkegaard. Passes to Nietzsche - fast break to Kafka! Top of the key - it's Kafka and Alvy - all alone - they're both gripped with anxiety - and guilt - and neither can shoot! Now Earl Monroe steals it! And the Knicks have a four on two Ralph Rosenblum's (Annie Hall's editor) recollection of...
3 tags
2 tags
4 tags
Now Hiring: Intern for Spike Lee and Woody Allen... →
Spike Lee and Woody Allen at Knicks Games is an end user digital multimedia start-up. Utilizing an innovative content management and social media platform, Spike Lee and Woody Allen at Kicks Games engages both casual viewers and regular fans with eye-popping photos, video, sound, and text. Aimed at two major emerging demographics — sports fans and film viewers —, Spike Lee and Woody...